Meet Our Instructors
---
Ryan Westberry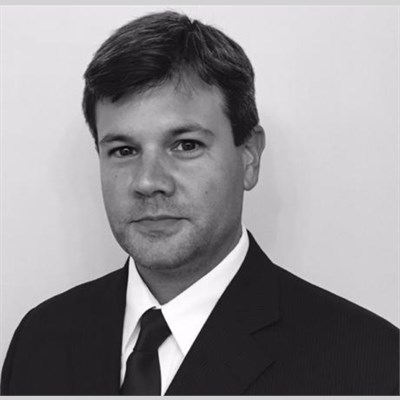 Percussion/Drumset, Trombone, Trumpet, Clarinet, Oboe, Baritone/Euphonium, Saxophone
Ryan Westberry has served as a public school educator for twenty years. He earned a Bachelor of Music Education degree from Furman University, a Master of Music Education and an Educational Doctorate in Curriculum and Instruction from the University of South Carolina, where he served as a graduate assistant with the Carolina Bands. Currently, he holds the position of Coordinator of Performing Arts in Berkeley County where he oversees instruction of music, theatre, and dance in grades K-12.
Prior to his appointment in Berkeley County, Dr. Westberry was the assistant band director at Effingham County High School (GA), band director at Aiken Middle School and Aiken High School, and an adjunct professor of music at USC-Aiken where he conducted the Aiken Concert Band. Consistently earning Superior and Excellent ratings in marching contests, concert festivals, and jazz festivals in South Carolina and Georgia, Dr. Westberry was also named Teacher of the Year at Aiken Middle School in 2005 and was awarded the Golden Apple from WJBF TV in Augusta, GA in 2006. He is an active clinician, working with ensembles throughout South Carolina and Georgia.
Mr. Westberry is a member of the National Association for Music Education, South Carolina Band Directors Association, American School Band Directors Association, and Phi Beta Mu and lives in Summerville with his beautiful wife, Wendy, and two amazing daughters, Ella and Molly.
---
Adam Prack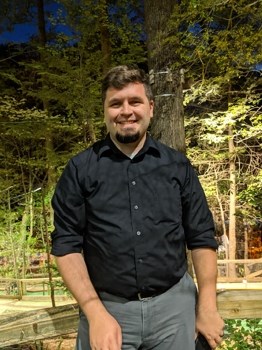 Trumpet


Adam Prack is a composer and trumpet player living in the greater Charleston, SC area. He has done work for wind ensembles, marching bands, video games, short film, commercial, electronic media, chamber ensembles, and electroacoustic performance. He holds a Bachelor's of Music in Music Composition from the University of South Carolina and is fluent in a variety of styles. He has played trumpet for over fifteen years and taught both trumpet and music theory/composition students since graduating college. He is married to the wonderful Meghan Prack and has two sons (with a third on the way)!
---
Gerard Stokes

Clarinet, Flute, Percussion/Drumset, Saxophone, Trombone, Trumpet

Gerard Stokes is currently the Music Education Specialist at Whitesville Elementary School. Prior to this position, Gerard served as General Music specialist at R.E. Davis Elementary School, Director of choral and instrumental studies at Mayewood Middle School, Assistant Director of Bands at Crestwood High School, and Jazz Studies director at Crestwood High School. He has 16 years of teaching experience in the public school system (11 years teaching band in both middle and high school, 6 years teaching middle school chorus, 9 years teaching general music). Gerard is a multi-instrumentalist who began his music learning journey at the age of 6 on the alto horn and trombone at his place of worship. During his experiences as one of the leaders in the worship band, he learned all of the brass and woodwind instruments. Gerard now serves as the Chapter President for the Lowcountry chapter of The American Orff-Schulwerk Association and has presented to an international audience about the applications of children's literature in music education.




Degrees and Certifications

BS Music Education - South Carolina State University

ME Administration and Supervision - Southern Wesleyan University

Orff Level 1




Professional Associations

American Orff-Schulwerk Association

Pi Kappa Lambda

Phi Mu Alpha Sinfonia

Phi Beta Sigma Fraternity Incorporated



---
Jennifer Gossett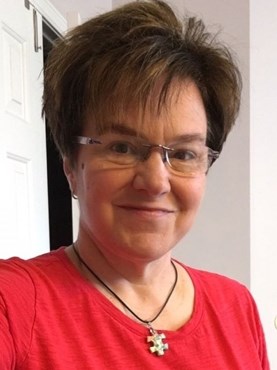 Clarinet, Music Therapy, Oboe, Saxophone, Trumpet
Jennifer Gossett, MT-BC is a native of Spartanburg SC but has lived in the Lowcountry for more than half of her life. She grew up in a musical family and followed in the footsteps of her uncle and grandfather by taking up the trumpet as her first instrument. Inspired by the amazing female band directors who taught her, she attended Furman University and earned a degree in Instrumental Music Education. Jennifer taught Band in Berkeley County schools for 8 years, and then led the creation of a brand-new band program at Bishop England High School where she taught for 6 years.
In 2009, Jennifer began her studies at Charleston Southern University in the field of Music Therapy, and she became nationally board-certified as a music therapist in 2012. Since then, Jennifer has worked diligently to bring music therapy services to children with special needs throughout the tri-county area and to promote greater awareness of the power of music to improve the lives of all people, no matter what their challenges may be. She and her husband Kevin (also a music teacher!) live in Hanahan, with their sons Andrew and Ethan. Both boys are proud members of the Hanahan High School Band and the Charleston Symphony Youth Orchestra. In her spare time, Jennifer enjoys performing with the rest of her family in an acoustic rock band, watching British TV series, and exploring the beautiful sights of the Lowcountry.
---
Gina Guidarelli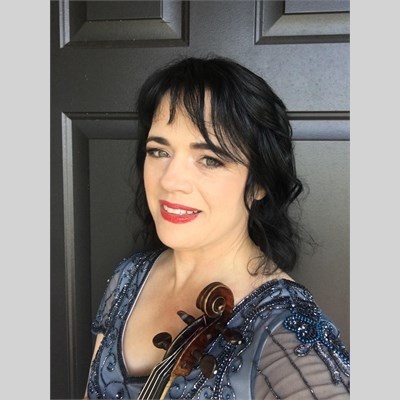 Violin
Jazz/Classical violinist Gina Studied at the Hartt School of Music in Connecticut. She has played in numerous ensembles including the Hartt Chamber Ensemble, Hartt Early Music Ensemble, Colchester Civic Orchestra, Chapel Hill Philharmonia, Chapel Hill Chamber Players, Good Shepherd Chamber Players, Emmanuel Trio, and White Iris Light Opera Orchestra. She currently performs with the South Coast Symphony Orchestra and whith the jazz duo, Tesoro. Besides classical and jazz, Gina also plays and perorms Latin, Celtic, and POp music. Gina teaches violin/viola and piano and flute. She has been teaching adults and children , private lessons and ensembles, since 2002.
---
Josh Autry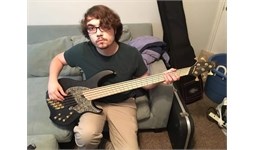 Bass, Guitar
Bass guitar and music theory instructor from Summerville, South Carolina. Familiar in jazz, classical, rock and blues styles. Also familiar with electric/acoustic guitar.
---
Jordan Boardman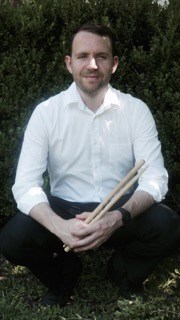 Percussion/Drumset
Jordan Boardman is an educator and musician based out of Charleston, SC. Born and raised in the hills of East Tennessee, Jordan quickly took a liking to many things including (especially) music, soccer, basketball, and many nerd related activities with friends. He later went on to earn his degree in Music Performance under the guidance of many great teachers at the Los Angeles College of Music. Jordan was also an active tutor on campus and quickly grew to enjoy teaching as well as performing. Upon graduating, Jordan relocated back to Knoxville, TN where he began his career in music and education. This included private and group teaching as well as performing and recording with many local bands and artists of varying styles. He later relocated to Charleston, SC to pursue more opportunities in the burgeoning lowcountry. Jordan has always loved working with youth from all walks of life and is SO excited to be a part of the Charleston Jazz Academy! In his free time, you can find him frequenting local coffee shops and restaurants, rolling around on the floor with his dogs, exercising, playing video games, reading books, spending time with friends, and enjoying dates out with his wife.
---
Lyric Jenkins
Piano, Voice/Singing
Known for her dramatic room filling vibrancy, Lyricc Jenkins is a dramatic mezzo-soprano. A native to Charleston, South Carolina, she has worked with Charleston Symphony Orchestra (CSO) with their production of It Sings and she has also worked closely along side Charleston Southern University's productions including her roll as "Sour Kangaroo" in Suessical The Musical and Sweet & Hot a cabaret style musical production. Along with being a soloist, Lyricc has worked with CSO's chorale premiers of mass works including Bach, Britten and Mozart. She has done many different choral tours including an international tour that included various German and Switzerland cities. Lyricc has performed in various cities on the Western coast of the United States and surrounding areas. Miss Jenkins is a graduate from Berkeley Center of the Arts at Goose Creek High School where she studied as a soloist under the direction of John Stoudenmire. There she frequently performed recitals and solos at their seasonal showcases. She also auditioned for the Washington National Opera Institute Summer Program where she was accepted twice. Upon entry as a college undergrad, she has auditioned at The National Association of the Teachers of Singers winning her category twice and has advanced to the National video audition rounds. Lyricc Jenkins is currently an undergrad senior at Charleston Southern University studying Vocal Performance. She plans on getting her equivalency for Music Therapy in the year 2020. After receiving both of her undergrad degrees she plans to receive her Master's in Vocal Performance and Music Therapy at Howard University. While receiving her Masters she wants to work alongside The Washington National Opera House and lastly desires to do work at The Leipzig German Opera House.
---
Billy Kaiser


Guitar
Guitarist Billy Kaiser is one of the most versatile instructors in the industry today. Billy teaches all styles of music to include jazz, blues, classical and various world musics such as Celtic, Cuban and Brazilian. Billy attended the world famous, Musicians Institute, in Hollywood California and is currently working with the violin/guitar duo, Tesoro. In addition to guitar, Billy teaches bass, mandolin, ukulele, piano and drums. Billy likes to keep things lighthearted and fun in his studio while maintaining a sense of seriousness to insure that his students enjoy the process of learning music.
---
Tyler Sim
Piano
Tyler Sim is a lifelong Charleston resident, having graduated from the Charleston County School of the Arts as a piano major and then from the College of Charleston with a BA in Music Industry. He was playing his first paying jazz gigs in middle school, and has since performed in venues across the city as well as multiple tours through the eastern half of the country with various acts.
---
Dan Morris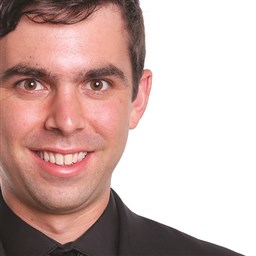 Percussion/Drumset
Percussionist Dan Morris is a graduate of Indiana University and the Manhattan School of Music. He has enjoyed a diverse career performing with the Kansas City, Seattle, and New World Symphonies, as well as countless chamber music and jazz performances. Dan

'

s first passion for jazz has made him indispensable as a drum set player on the concert stage and in the orchestra pit. In his spare time, Dan loves camping, hiking, and spending time outdoors.
---
Leah Megli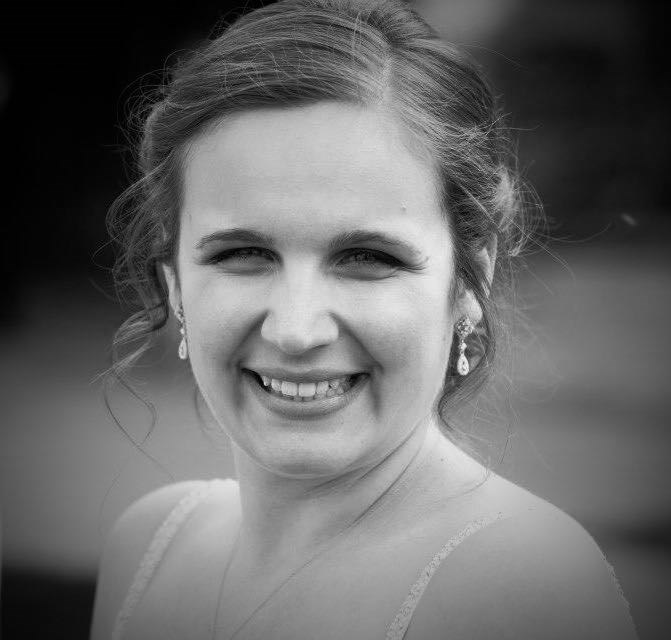 Piano/Voice
Leah Megli is a transplant to Charleston from Bloomington, Illinois, where she graduated with a BME from Illinois Wesleyan University. Having studied collaborative piano under Dr. Kent Cook and Mrs. Eva Ferguson, and voice under Metropolitan Opera tenor Harold Meers, and New York City Opera tenor Scott Flaherty, Mrs. Megli has held accompanist positions at a variety of programs and universities. She is an in-demand pianist and music director for many Charleston area theaters, including Midtown Productions (Pippin, Cats, Godspell), Footlight Players (The Last Five Years, The Mystery of Edwin Drood, I Love You, You're Perfect, Now Change), WhatIf? Productions (Cabaret, Evil Dead the Musical), and Village Repertory (My Fair Lady, Dogfight, Sweeney Todd). Mrs. Megli
served as the music director for the Normal (Illinois) Parks and Recreation summer theater program from 2012-2016 (Les Miserables, The Secret Garden, 25th Annual Putnam County Spelling Bee, Oliver!, Xanadu) and is currently a director and MD at Musical Theater Center, as well as the resident music technique teacher, . A stage veteran, she has recently appeared as Jenny in I Love You, You're Perfect, Now Change, Sandrine and Gayle in Almost,Maine, Jennifer in Comapny, and Eliza Doolittle in Pygmalion. In addition, she has had the privilege of singing with the Taylor Festival Choir, accompanying the Singers of Summerville, and performing with her husband, Daniel, an operatic tenor and voice teacher at College of Charleston.
---
Kim King

Flute
Kimberly Alford King graduated from the College of Charleston with a BS in Biology and a BA in Flute Performance. While in college she was selected to play in the Piccolo Spoleto Orchestra and was a member of the College of Charleston Flute Choir. She played flute and piccolo for the Charleston Stage production of Mary Poppins and is the third flute/piccolo player and personnel manager for the Southcoast Symphony. Kim is a member of Joyful Noise, Charleston Virtuosi and is the founder and director of the St. Timothy Flute Choir. Kim enjoys playing for weddings and special events all over the state and is the flute instructor on staff at Goose Creek High School. She has a small studio she enjoys teaching and is a long time volunteer at The Center for Birds of Prey.
---
Richard White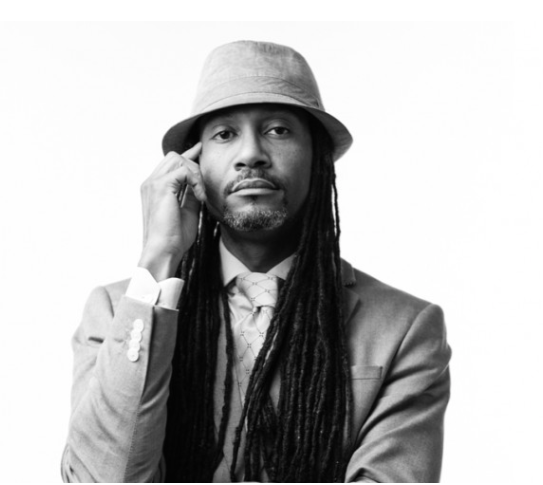 Piano
Richard White is one of the most dynamic pianists and composers in the Charleston area. A native of St. Louis, Missouri, he studied classical piano from age 7-17 and was introduced to jazz by his father before high school. Richard has performed in Victoria, British Columbia and recently completed a successful international jazz tour. He has opened for many famous artists such as Branford Marsalis, Will Downing, Brian McKnight and Alex Bugnon. He has played locally with the Charleston Jazz Orchestra, the Charlton Singleton Quintet, and the Charleston Symphony that featured vocalist Ellis Hall.