Meet Our Instructors
---
Nina Riley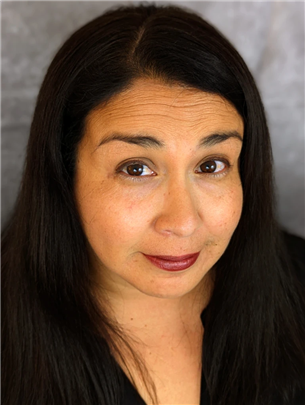 Trombone, Trumpet, Baritone, Clarinet, Beginner saxophone and Beginner Piano, Homeschool Band and Kinderjazz
Growing up in the San Francisco bay area, Nina Riley has spent her life dedicated to honing her craft as a musician, recording engineer, producer and educator. She received her Bachelors of arts in music from Jacksonville University where she studied Trombone, Jazz and Commercial music production. She has played trombone with groups including wind ensembles, orchestras, Pit Orchestras to Ska bands, Jazz bands, and Jazz Combos from west to east coast for over the last 25 years.
Over the years Nina has studied trombone under the tutelage of Wayne Wallace (Professor of Jazz studies, San Jose State), Andy Martin (Instructor of Jazz studies, USC Thorton), Casey Maday (Trombone adjunct, UNF) , and Christopher Creswell (Trombone Instructor, Jacksonville University).
Mrs. Riley has 15 years of experience as a music educator, from infants to adults. As a certified Musikgarten instructor, teaching brings her joy knowing she is empowering the next generation and their family with music. Nina is currently attending Southern Utah University to complete her Masters in Music and Music Technology. She will graduate Spring of 2023 where she will continue to record and produce current artists.
---
Gavin Smith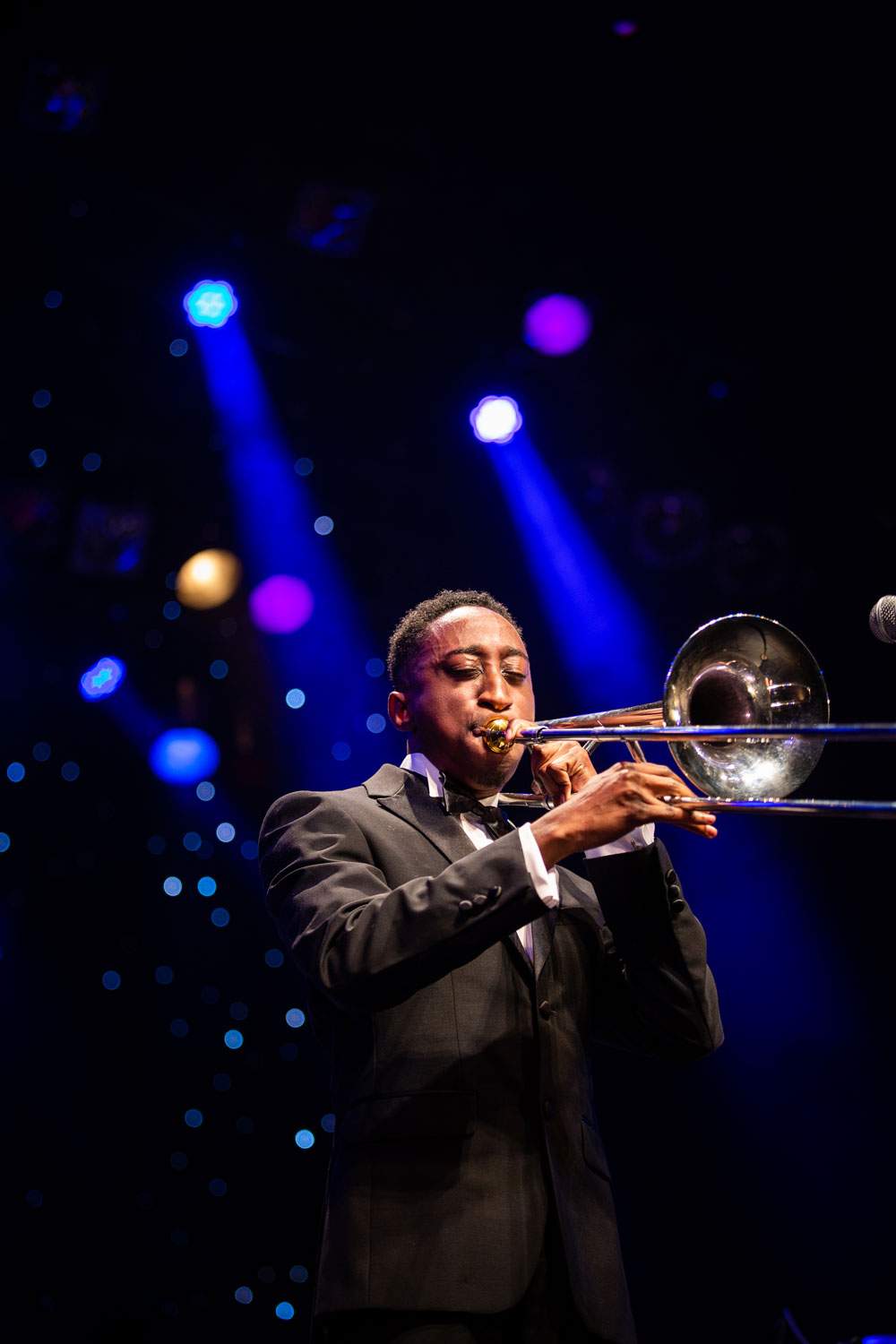 Trombone/Combo Class
Music is a gift that has always been constant in Gavin's life. The music of Ella Fitzgerald and in particular, Louis Armstrong, were the main reasons Gavin Smith picked up a horn and began his jazz journey. Growing up in the Lowcountry, Gavin's music education brought him in contact with the Charleston Jazz Orchestra. Former CJO music director, Charlton Singleton, was Gavin's 6th grade band director and current CJO member, Ken Foberg, became Gavin's life-long teacher, mentor, and friend. During his time at SOA, he attended many CJO concerts and fell in love with the band with the hopes to share the bandstand with those musicians one day.
Since attending the Berklee College of Music, Gavin has returned to Charleston and continues to perform with various groups in town and abroad. Recording and performing with Hootie & The Blowfish on their song "Turn It Up" has been one of the highlights in his music career, especially because he was able to share the experience with two musicians he holds in high regard – Charlton Singleton and Mark Sterbank.
"Although I have performed with the Charleston Jazz Orchestra on many occasions up to this point, I consider it an honor and a privilege to be an official member of this amazing group of musicians. I look forward to continuing my development as a musician, and being a part of the musical lineage and history that has come out of our city of Charleston, while aiming to have a positive influence and inspire the next generation of talented musicians." – Gavin Smith
---
Mrs. Lee Ann Moore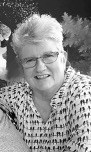 Oboe, Bassoon, Clarinet, Saxophone, Trombone, Trumpet, Guitar
Lee Ann is formerly the Instructor of Brass Studies at the Berkeley Center for the Arts in Goose Creek, South Carolina. Originally from Spartanburg, South Carolina, Ms. Moore attended Limestone College to obtain her Bachelor of Arts degree in music education. Ms. Moore has studied private trumpet with Dr. Robert Welch, Mr. Ron Fuller, Dr. Martin Berinbaum, and Mr. Roger Voisin of Tanglewood and the Boston Symphony Orchestra. She has performed professionally with the Asheville Symphony Orchestra, Brass Wind Quintet, and has made two tours of Europe with professional ensembles.
Before moving to Charleston, Ms. Moore was the Assistant Coordinator of Bands for Districts Seven and Three in Spartanburg County in Upstate South Carolina. As Assistant Coordinator of Bands for Spartanburg District Seven her duties encompassed coordinating the band programs for nine elementary schools, three middle schools and a 5 A high school. She also served as the interim Director of Bands for Wofford College, Director of Winds for the Spartanburg High Symphony Orchestra, and served as Guard Coordinator for Spartanburg High School, Broome High School, and Dorman High School. From 2002 until 2015, Ms. Moore taught at Goose Creek High School, Berkeley Middle School and eventually retired from Stratford High School as the Assistant Director of Bands and Guard Coordinator. During her time at Stratford High School she enjoyed great success in both concert and marching band. Under her direction, the Stratford Winter Guard excelled, winning 4 state championships.
In private instruction, Ms. Moore's private students have held chair placements in both SC Region and All State Bands. Several times this placement included first chair status. Ms. Moore's private student Craig Sorrells was the first freshman soloist in the history of the Cavalier Drum and Bugle Corp.
Private student, Christian Gordon won the Schwob School of Music Founders Scholarship for a full ride in music education. This scholarship had never been awarded to a brass player in the history of the school!
In 2009 Ms. Moore completed the teaching guide, "The Band Director's Guard Handbook" an instructional guide to the fundamentals of guard instruction for band directors. In 2017 Ms. Moore received a patent for the invention of the "Brass Saddle" music lyre for marching band brass instruments.
Lee Ann has served as a clinician and adjudicator in South Carolina, North Carolina, Georgia and New York in both band and guard line instruction. Her professional affiliations have included: National Association for Music Education, South Carolina Band Directors Association, Winter Guard International, Carolina Winter Ensemble Association, and the SCBDA Winter Guard Committee.
---

Bryan Motte

Guitar

Bryan first picked up a guitar at the age of the thirteen and hasn't put it down since. His first main influences were Led Zeppelin, Eric Clapton and Jimi Hendrix. Bryan first studied rock guitar with Lance Ard. Throughout high school, Lance introduced him to many different styles and guitar players. Throughout his high school career, he helped create a music technology course and formed the school's first ever pep band. In his senior year, Bryan won a gold medal for his classical guitar performance at the SCISA Music Festival.
He then went on to study jazz guitar with Rob Nance, classical guitar with Christopher Teves, and jazz theory with Mark Sterbank. He completed one year at Charleston Southern, studying for a guitar performance degree. While at Charleston Southern, Bryan performed jazz guitar with the Charleston Southern Jazz Big Band, Jazz Combo, and classical guitar with the Guitar Ensemble led by Christopher Teves. At the end of his spring semester, he was one of two freshmen to play in the student honors recital, which is held for the best performers at the college. In the same month, Bryan also won the Rosario Classical Guitar Competition in Columbia, South Carolina. Bryan then attended the world-renowned Berklee College of Music. He studied with some of the most recognized guitarists in the music industry including Mike Williams, Jon Wheatley, Bruce Saunders, Jim Kelly, Julian Lage, Jon Damian and Mick Goodrick.
After moving back to Charleston in the fall of 2011, he began playing professionally all over the Charleston area and completed his guitar performance degree at College of Charleston in 2014 under the guidance of well known performers such as Tyler Ross, Lee Barbour, Robert Lewis, Tommy Gill, Dave Heywood and Quentin Baxter. Bryan now teaches privately and continues to play professionally all over South Carolina.
---
Jordan Boardman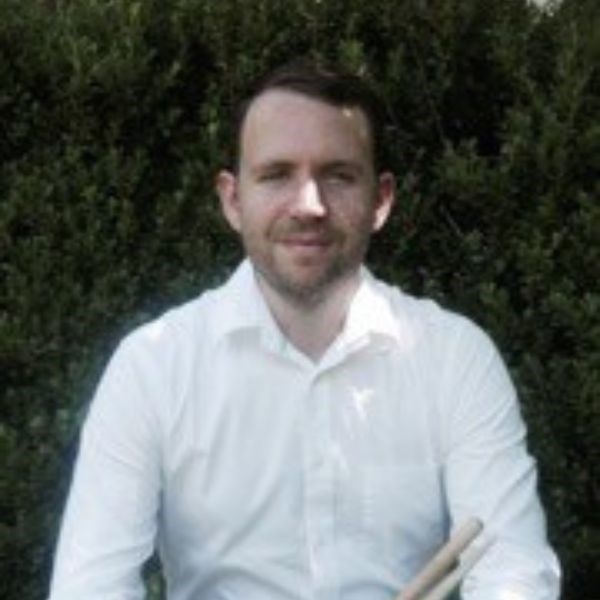 Percussion/Drumset/Combo Class
Jordan Boardman is an educator and musician based out of Charleston, SC. Born and raised in the hills of East Tennessee, Jordan quickly took a liking to many things including (especially) music, soccer, basketball, and many nerd related activities with friends. He later went on to earn his degree in Music Performance under the guidance of many great teachers at the Los Angeles College of Music. Jordan was also an active tutor on campus and quickly grew to enjoy teaching as well as performing. Upon graduating, Jordan relocated back to Knoxville, TN where he began his career in music and education. This included private and group teaching as well as performing and recording with many local bands and artists of varying styles. He later relocated to Charleston, SC to pursue more opportunities in the burgeoning lowcountry. Jordan has always loved working with youth from all walks of life and is SO excited to be a part of the Charleston Jazz Academy! In his free time, you can find him frequenting local coffee shops and restaurants, rolling around on the floor with his dogs, exercising, playing video games, reading books, spending time with friends, and enjoying dates out with his wife.
---
Kim King
Flute
Kimberly Alford King graduated from the College of Charleston with a BS in Biology and a BA in Flute Performance. While in college she was selected to play in the Piccolo Spoleto Orchestra and was a member of the College of Charleston Flute Choir. She played flute and piccolo for the Charleston Stage production of Mary Poppins and is the third flute/piccolo player and personnel manager for the Southcoast Symphony. Kim is a member of Joyful Noise, Charleston Virtuosi and is the founder and director of the St. Timothy Flute Choir. Kim enjoys playing for weddings and special events all over the state and is the flute instructor on staff at Goose Creek High School. She has a small studio she enjoys teaching and is a long time volunteer at The Center for Birds of Prey.
---
Richard White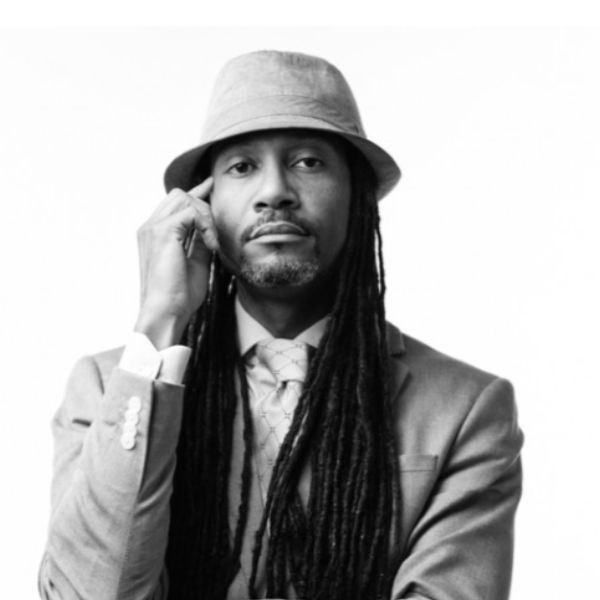 Piano
Richard White is one of the most dynamic pianists and composers in the Charleston area. A native of St. Louis, Missouri, he studied classical piano from age 7-17 and was introduced to jazz by his father before high school. Richard has performed in Victoria, British Columbia and recently completed a successful international jazz tour. He has opened for many famous artists such as Branford Marsalis, Will Downing, Brian McKnight and Alex Bugnon. He has played locally with the Charleston Jazz Orchestra, the Charlton Singleton Quintet, and the Charleston Symphony that featured vocalist Ellis Hall.
---
Lyric Jenkins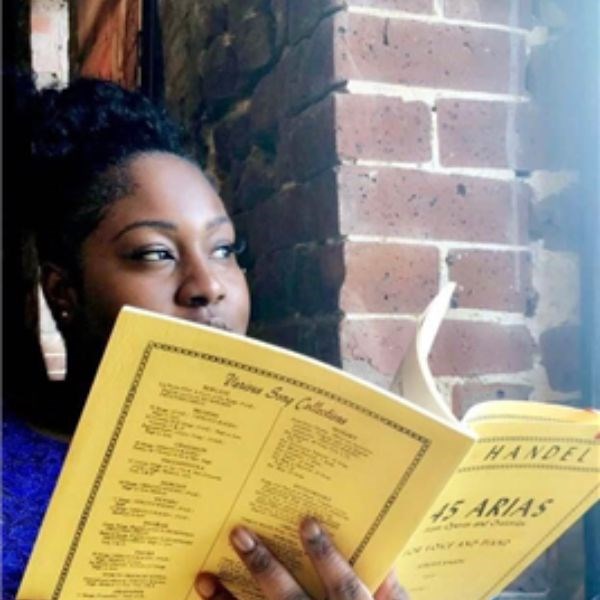 Piano, Voice
Known for her dramatic room filling vibrancy, Lyricc Jenkins is a dramatic mezzo-soprano. A native to Charleston, South Carolina, she has worked with Charleston Symphony Orchestra (CSO) with their production of It Sings and she has also worked closely along side Charleston Southern University's productions including her roll as "Sour Kangaroo" in Suessical The Musical and Sweet & Hot a cabaret style musical production. Along with being a soloist, Lyricc has worked with CSO's chorale premiers of mass works including Bach, Britten and Mozart. She has done many different choral tours including an international tour that included various German and Switzerland cities. Lyricc has performed in various cities on the Western coast of the United States and surrounding areas.
Miss Jenkins is a graduate from Berkeley Center of the Arts at Goose Creek High School where she studied as a soloist under the direction of John Stoudenmire. There she frequently performed recitals and solos at their seasonal showcases. She also auditioned for the Washington National Opera Institute Summer Program where she was accepted twice. Upon entry as a college undergrad, she has auditioned at The National Association of the Teachers of Singers winning her category twice and has advanced to the National video audition rounds.
Lyricc Jenkins is currently an undergrad senior at Charleston Southern University studying Vocal Performance. She plans on getting her equivalency for Music Therapy in the year 2020. After receiving both of her undergrad degrees she plans to receive her Master's in Vocal Performance and Music Therapy at Howard University. While receiving her Masters she wants to work alongside The Washington National Opera House and lastly desires to do work at The Leipzig German Opera House.
---
Jon Thornton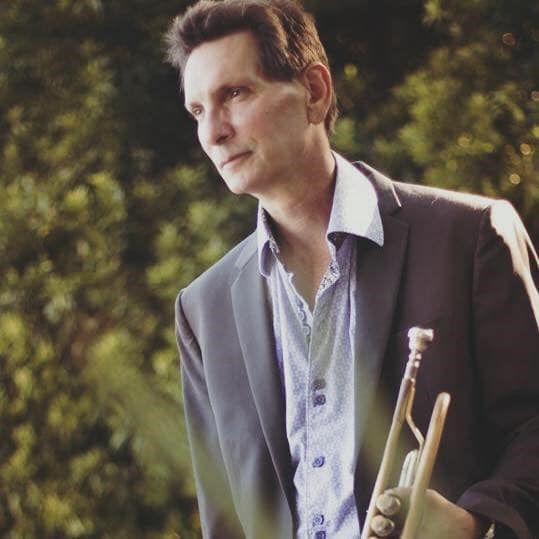 Trumpet, Adult Combo
Jon Thornton began his first musical studies at the age of 10 in the Charlotte, North Carolina school band program. Jon's proficiency as a trumpet player was discovered early. Before beginning high education, he had the opportunity to perform with jazz legends Marian McPartland, Donald Byrd and Herb Ellis. Likewise, prior to leaving for the University of Miami, he was asked to join a big band tour of Romania, sponsored by the U.S. State Department.
In 1986, Jon had the opportunity to open a concert for legendary jazz trumpeter Dizzy Gillespie. In 1989, he was selected to become "Artists in Residence" in the North Carolina Visiting Artist Program. While tenured at Rowan-Cabarrus Community College, Jon was selected to tour with jazz great Max Roach and T.S. Monk, Jr. for the Thelonius Monk Institute. While an "Artist in Residence" at Brunswick Community College, Jon performed with Milt Hinton, Jane Jarvis, Freddie Redd, David Pike and Ron Free. He was also featured in "Gentleman Jim's," a television documentary about North Carolina jazz musicians for the BET network.
Over the years, Jon has had the honor of performing with some of the legends in the music industry including: The Woody Herman Orchestra, The Buddy Rich Band, The Nelson Riddle Orchestra, The Tommy Dorsey Orchestra, Natalie Cole's Unforgettable Orchestra, Loonis McGlohon, Al Jarreau, Joe Williams, Clark Terry, Louis Bellson, the Contemporary Jazz Orchestra of San Francisco, the Les Elgart Orchestra, Emily Remler, the Four Tops, the Temptations, the O'Jays, the Shirelles, Jim Brock, Don Dixon, Marti Jones and with the hip-hop artist, Deltron 3030 Orchestra.
On a local level, Jon has had an impact on the Charlotte and regional-Carolinas jazz scene, having co-founded the Charlotte Jazz Orchestra and Latin Jazz group, Fuego Lento. He has also performed with the Coalition Jazz Orchestra and the Unifour Jazz Ensemble. He has been featured in numerous orchestral concerts, including the Charlotte Symphony, Salisbury Symphony, and Union Symphony.
As a recording artist, Jon has spent hours in the studio as a staff musician for Sound Source Studios, having delivered more than 500 recordings for backing tracks and karaoke music. His trumpet playing can be found on over 50 CD recordings by jazz and popular music artists alike. Among these are 3 Grammy nominated records and one Grammy Winner for R&B artists Anthony Hamilton. Jon's trumpet can also be found on two PBS documentaries: "A Man Named Pearl" and "North Carolina's World War II Experience." Over the years, his playing can be heard on numerous local and national television and radio commercials.
Jon's formal music education includes the University of Miami (FL) school of music (on scholarship), Berklee College of Music, Winthrop University and private study with world-renowned jazz educator Jerry Coker at the University of Tennessee, Knoxville.
Jon and his wife, Julie, currently reside in Charleston, SC, where he continues his career as band leader and sideman for various ensembles. He can be found in the Lowcountry in a variety of venues and with The Charleston Jazz Orchestra and the Charleston Latin Jazz Collective. He was a featured performer for the 2014 and 2015 Folly Beach Jazz Festival. He also performs in a classical setting with his wife in their Classical Brass Quintet, "Holy City Brass."
Jon is a private instrumental instructor in trumpet and jazz improvisation.
---
Nolan Tecklenburg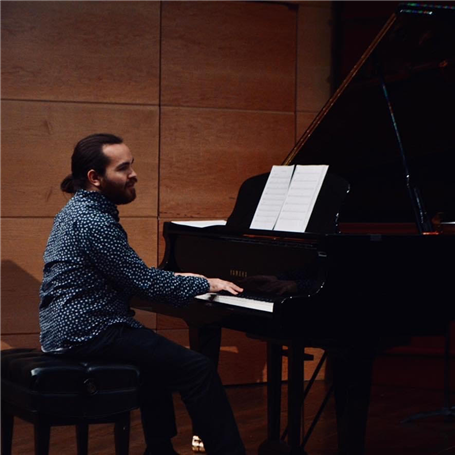 Piano Lessons/All girls Combo

Originating from Charleston, SC, Nolan Tecklenburg is a jazz pianist with a love for New Orleans. He began by studying piano at the age of 5 and continued his studies at Loyola University down in New Orleans. While in the Big Easy he was able to craft his own sound through listening and playing with some of the best local musicians. He spearheaded a project called NuSpeak, which would go on to play at Tipitina's and other local venues. At the same time he would gig with his trio throughout the city and end up playing at Jazz Fest as well. After graduating from college he focused on composing throughout the pandemic as a way to exhibit his art.
---
McCarthy Fitch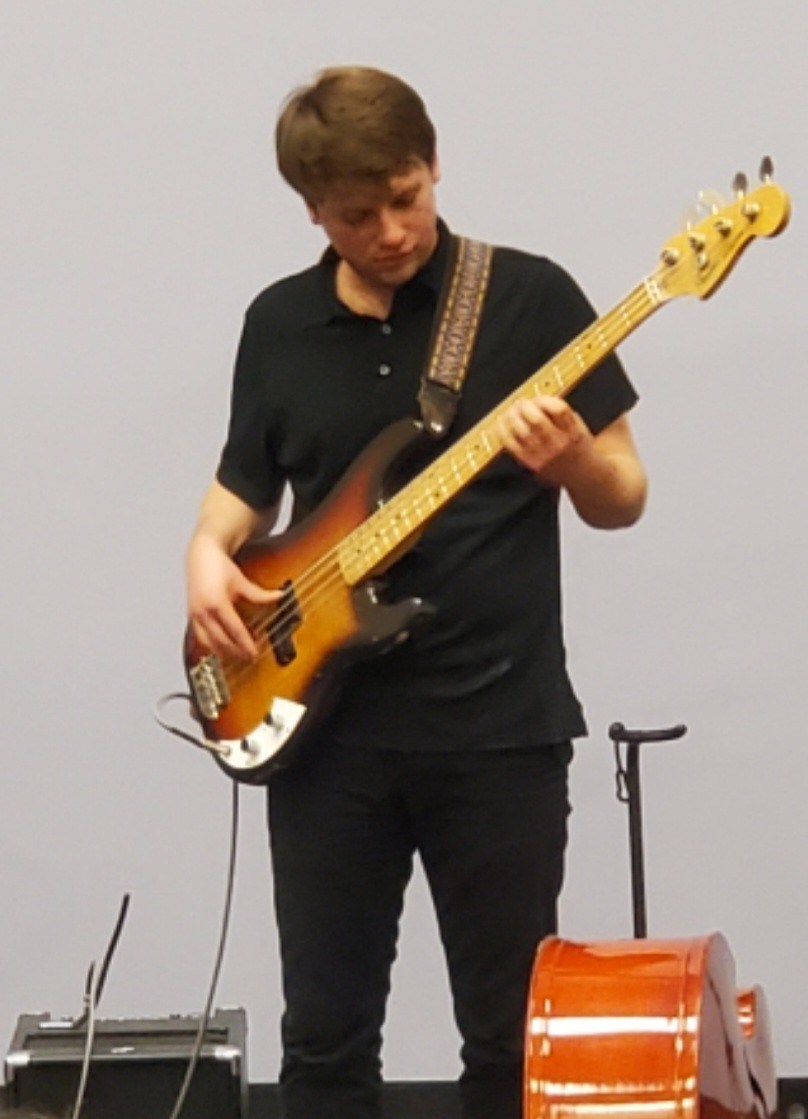 Bass, Guitar lessons/Combo Classes

A native of Lawrence Kansas, McCarthy Fitch moved to Charleston while in high school and graduated from the Charleston County School of the Arts, where he was a member of the Symphonic Band and the SOA Jazz Band. He attended the College of Charleston and received his B. A. in music in 2022. A multi-faceted musician who has performed on guitar, piano and trombone, McCarthy refined his skills on Jazz Bass, studying with CJO bassist Frank Duvall and jazz combo with CJO Director Robert Lewis. He became one of the top bass players in the Jazz Program at C of C. A tireless student of his art, he has expanded from performer to composer, arranger and teacher. He has performed at various venues in the Charleston area and has worked with popular vocalist Alva Anderson and famed trumpeter Jon Faddis.