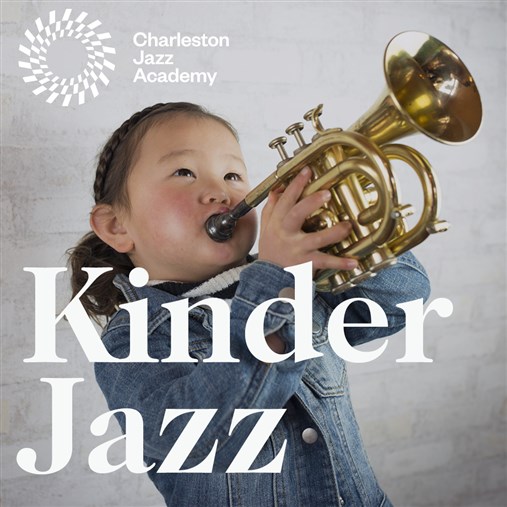 Kinder Jazz is a new music enrichment program for children (ages 1 ½ - 5 years) and their caregivers featuring fun, interactive and developmentally-appropriate activities that introduce young children to the world of jazz! The 45-minute weekly classes encourage families to learn about jazz, and express themselves through movement, singing, clapping, and playing small percussion instruments. Our curriculum exposes them to all the foundational music assets while encouraging developmental growth. Children, and their adults, will be encouraged to participate in movement to music, finger play, rhythmic and tonal exercises as well as being exposed to music vernacular and its instruments. Our goal is to have fun while learning so the experiences will be enjoyable and memorable. Come join us for Kinder Jazz at the Charleston Jazz Academy, because your child is never too young to appreciate jazz!
Cost: $150 for the 8-week class. This can be broken down into two monthly payments of $75 a month. Fees cover music and other learning materials.
When: Kinder Jazz meets on Tuesdays from 10am – 10:45am for 8 weeks.
Where:
Charleston Jazz Academy
3005 West Montague Avenue, Suite 200
North Charleston, SC 29418